The most popular ribbon hair accessories
01-07-2019
The most popular ribbon hair accessories
Ribbon as a universal jewelry is widely used in daily life, in the fashion week just past, all big brands have the same choice to use ribbon as a hair ornament, let yourself stand out in the crowd. The original a few cents of ribbon can also make you very fashionable, come to see the wonderful use of ribbon!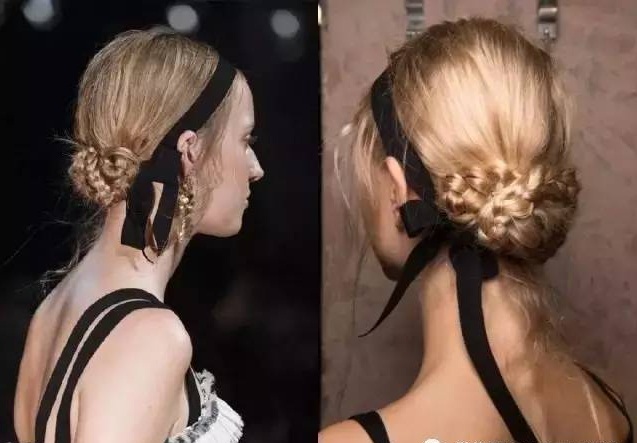 The model at the fashion show, with a low ponytail and a large black velvet headband, instantly felt elegant.Show model dish rises blonde hair, tie ribbon between hair, tie a bowknot with dye-of-the-wool woman flavour, let whole body dress up low-key and fashionable ~Say vogue is a circle, this kind of tide that restore ancient ways, classic beauty Audrey Hepburn also often USES such hair to act the role of, tie a small bowknot with ribbon, let a person be pretty and lively ~The travel of beautiful beauty is little also not it, chromatic hair takes more show fashionable spark, comb the simplest ponytail, add a hair to take, also took the flavour that restore ancient ways immediately!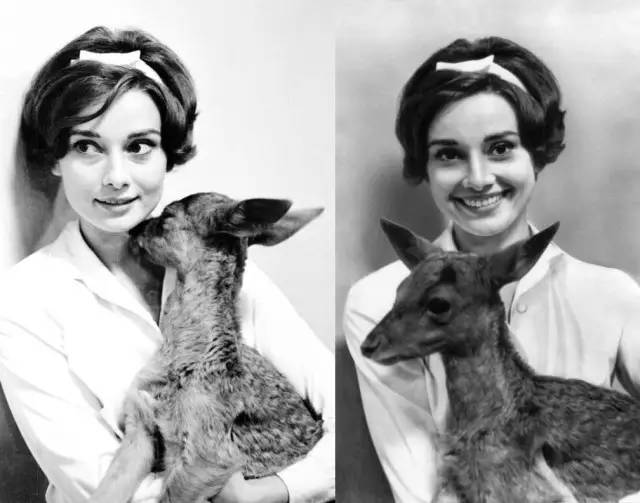 Here's how to get the same stylish hairstyle as your model with a few dollars worth of ribbon. Can the be fond of according to oneself choose different color, elegant black, red, light color adds a gentle, hair with a hair band, dating or travel is a good choice ~ you can also use a bit thick silk ribbon, tie a knot in a shawl horsetail, simple dress collocation a little taste of elegant ~
Here are eight styles of reference, tied in different places between the hair, to create a variety of styles ~Satin ribbon,velvet ribbon,organza ribbon...allm kinds of ribbon materials can used for hair decoration...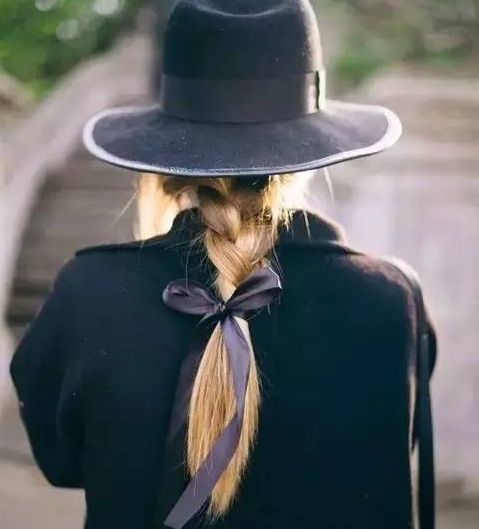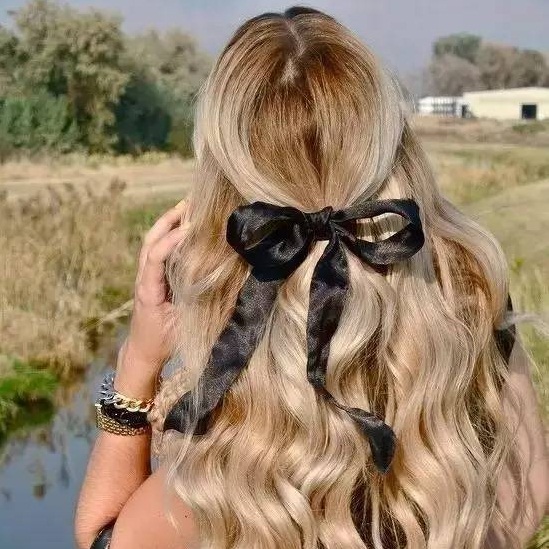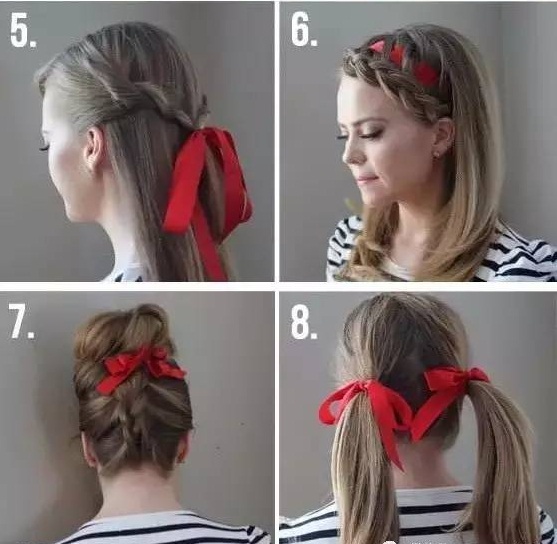 To learn more about the wonderful use of ribbons, just contact us now!